INTRODUCING THE ADJUSTABLE METAL SLANT BOARD™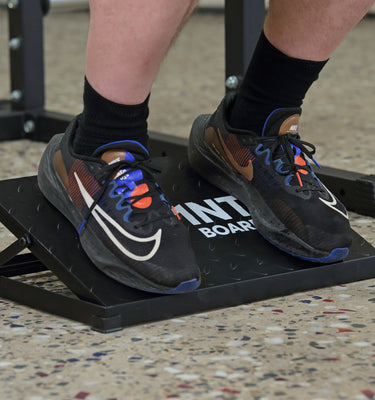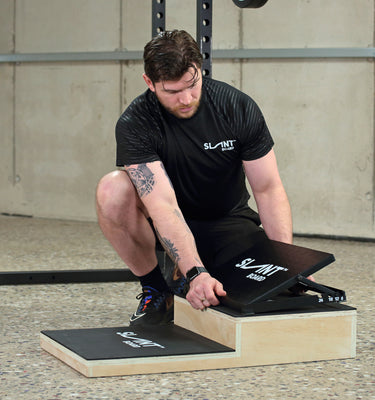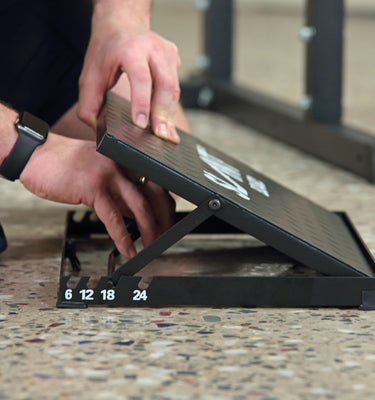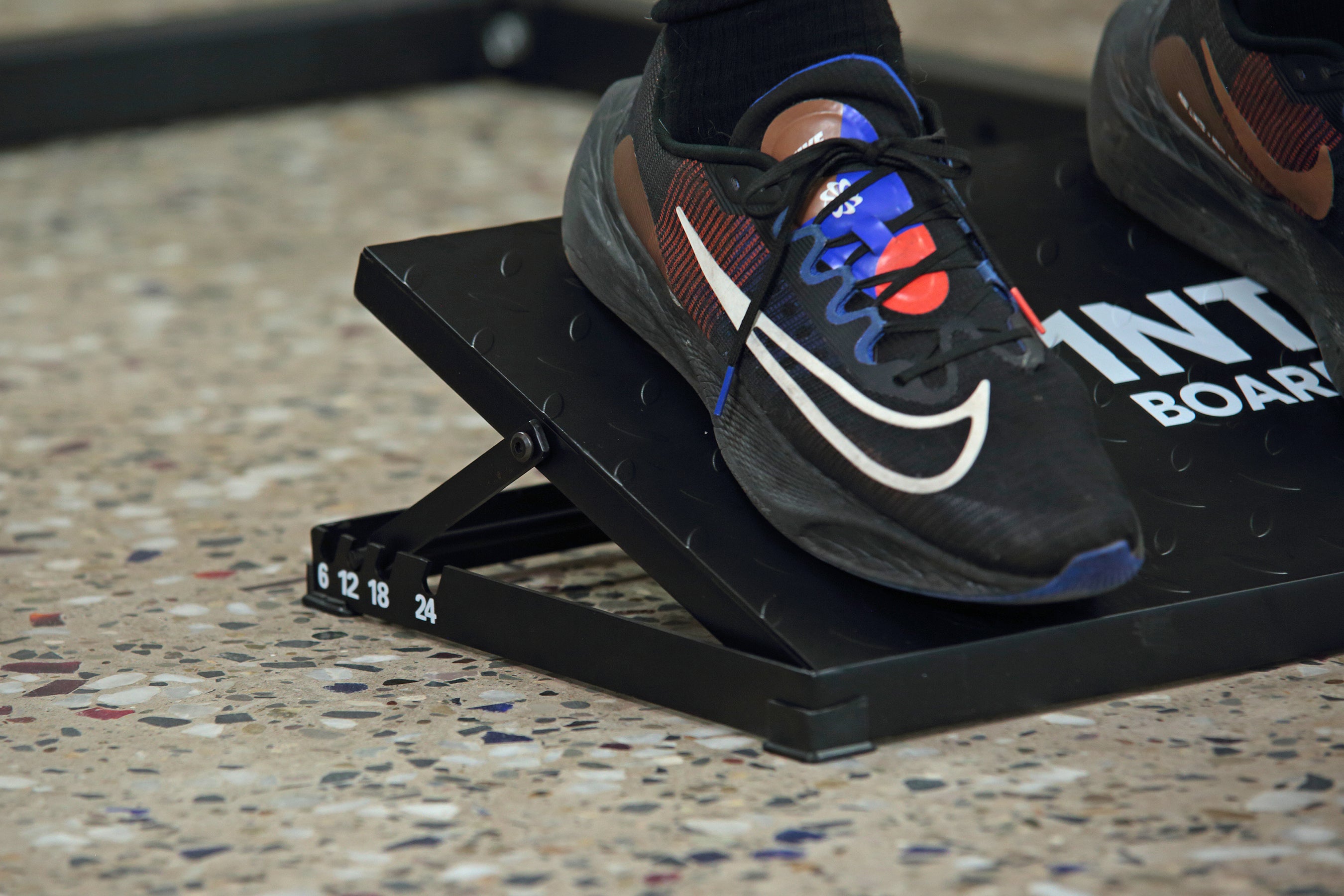 NON-SLIP SURFACE
Chequer-plate surface for maximum underfoot grip
NON-SLIP RUBBER FEET
Rubber feet allow for safe and stable usage on all floor types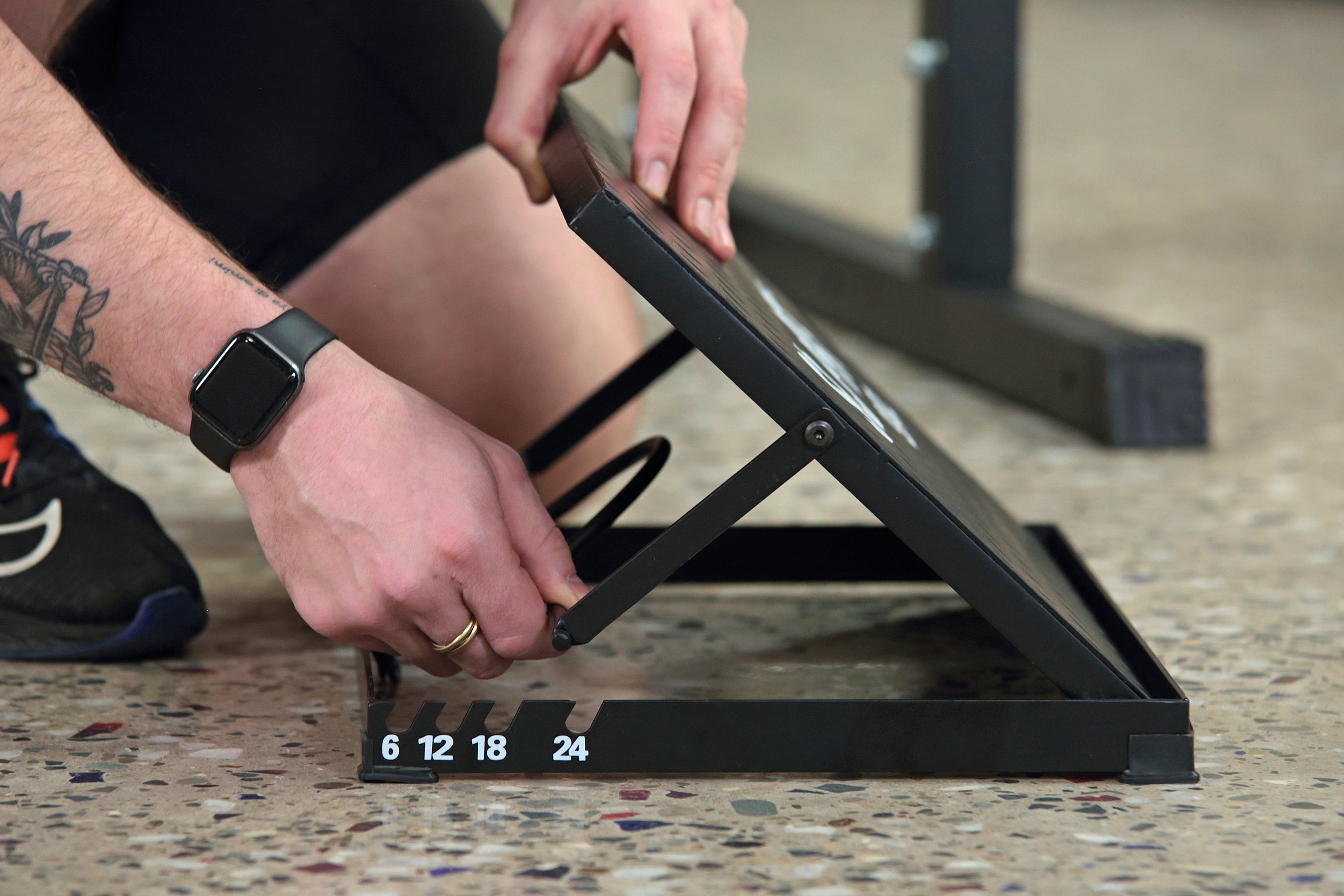 ADJUSTABLE HEIGHTS
Four adjustable heights of 6°, 12°, 18° and 24°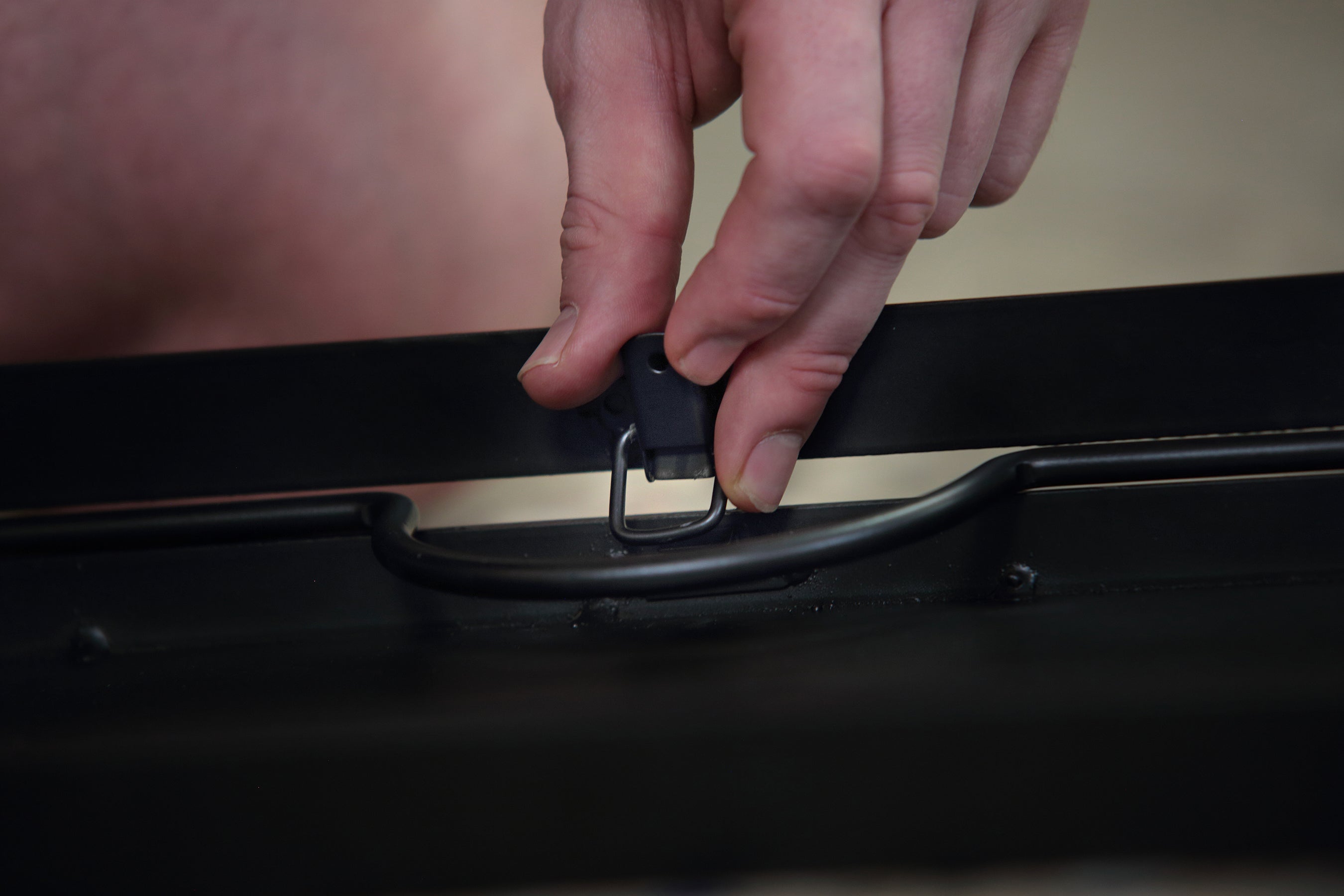 CLASP AND HANDLE
Inbuilt clasp and carry handle for easy transport and storage
The Adjustable Metal Slant Board™ is a strong, high quality and versatile piece of equipment designed for a wide range of exercises, from stretching and balancing to loaded ATG split squats.

This Slant Board™ is adjustable with four different angles of 6°, 12°, 18° and 24° to suit your workout needs, making it ideal for anyone from beginners to advanced athletes. This is an affordable way to treat Patellar Tendinopathy and strengthen any weaknesses found in the ankle or knee. The board is also ideal for those who want to develop explosive power and build leg muscle. It's thick, reinforced iron structure is unlike anything else on the market and will withstand anything you throw at it, during the testing process we have even driven cars over it! 
Jump higher, run faster and squat deeper with the SLANT BOARD™
Product features include: 
4 angle settings: 6°, 12°, 18° and 24°.
Reinforced iron structure rated to 300kg+
Chequer-plate finish for extra underfoot grip.
Rubber feet to ensure a solid footing on any surface. 
50cm wide platform to allow for wider stances.
Compatible with the Step-Up Board. 
This product is commercial grade and exclusive to Slant Board Ltd.