INTRODUCING THE REVERSE SQUAT STRAP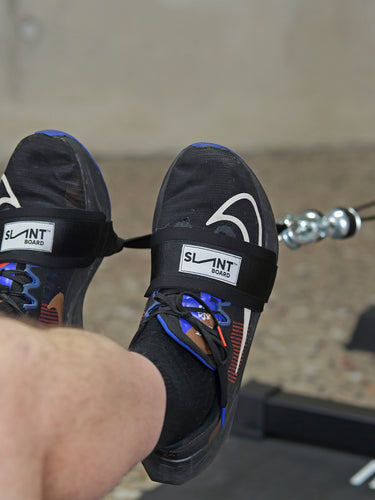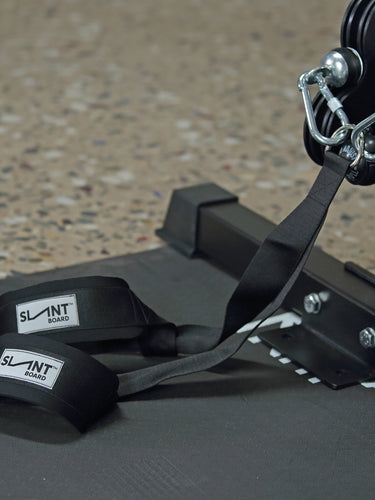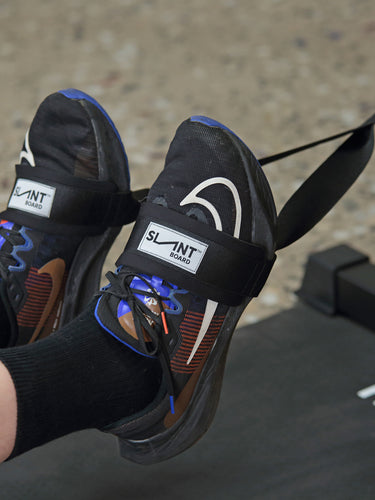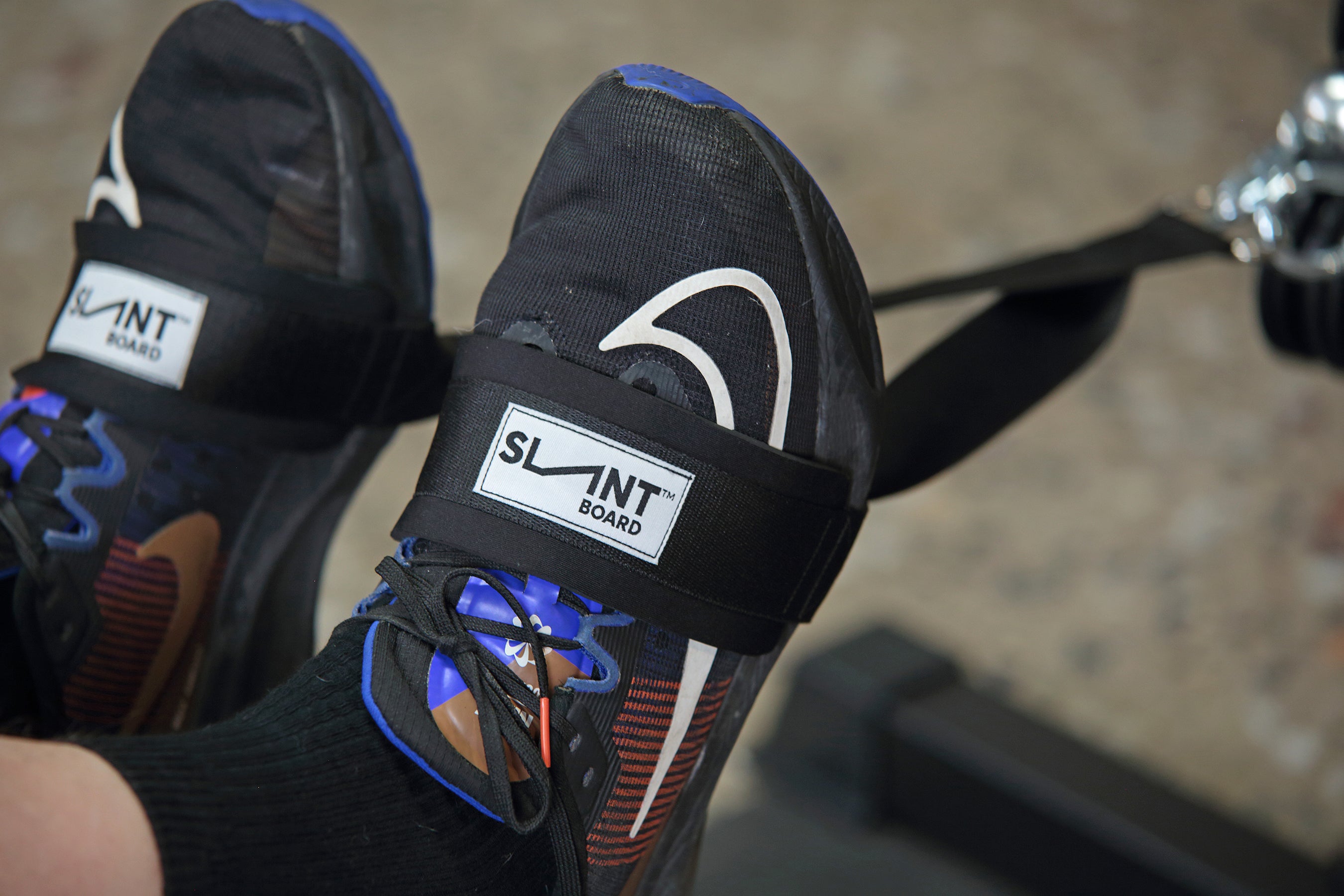 FOAM PADDING
The reverse squat strap features inbuilt padding for optimum comfort during use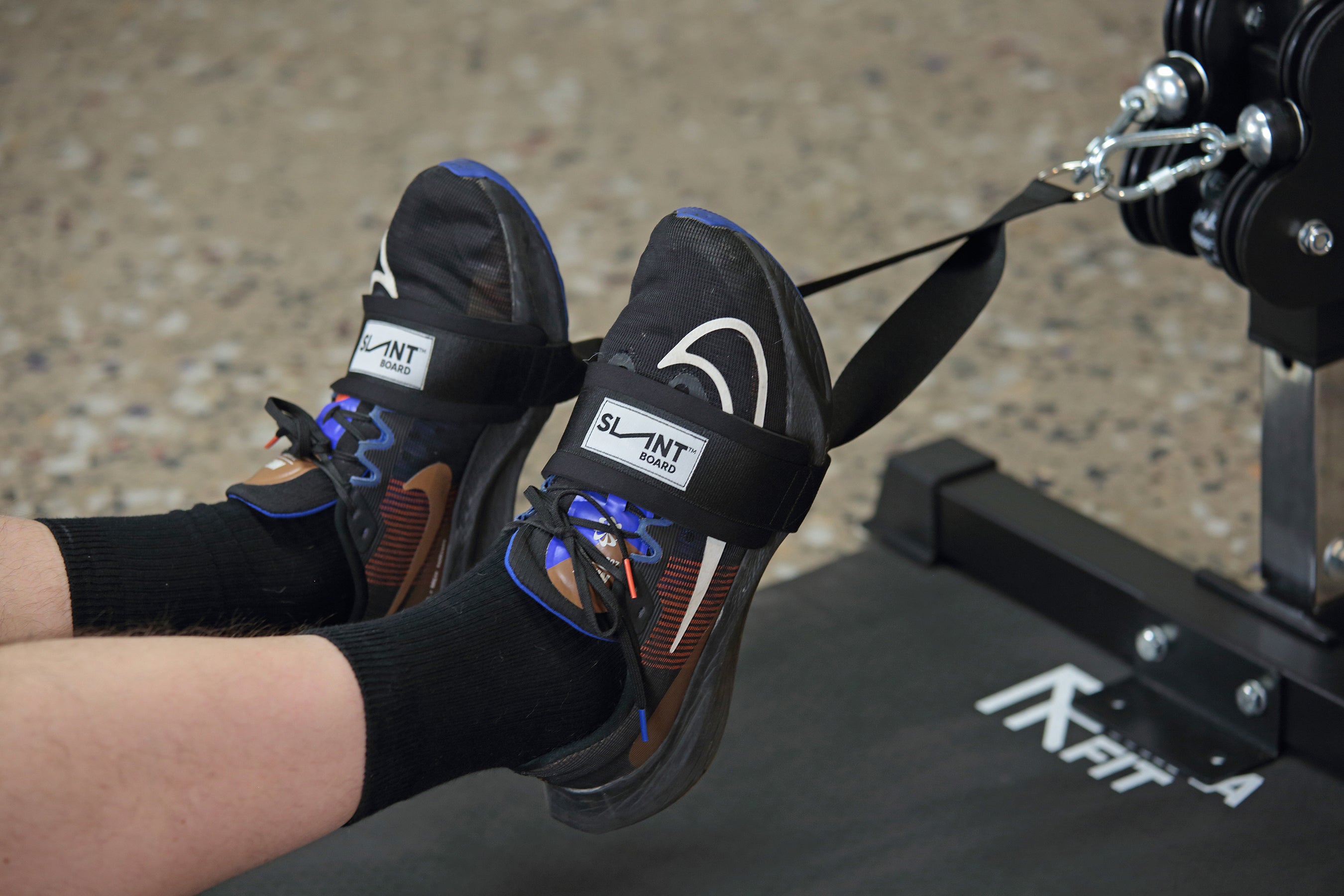 FITS ALL FEET
Our reverse squat strap automatically adjusts to fit snugly to any foot shape or size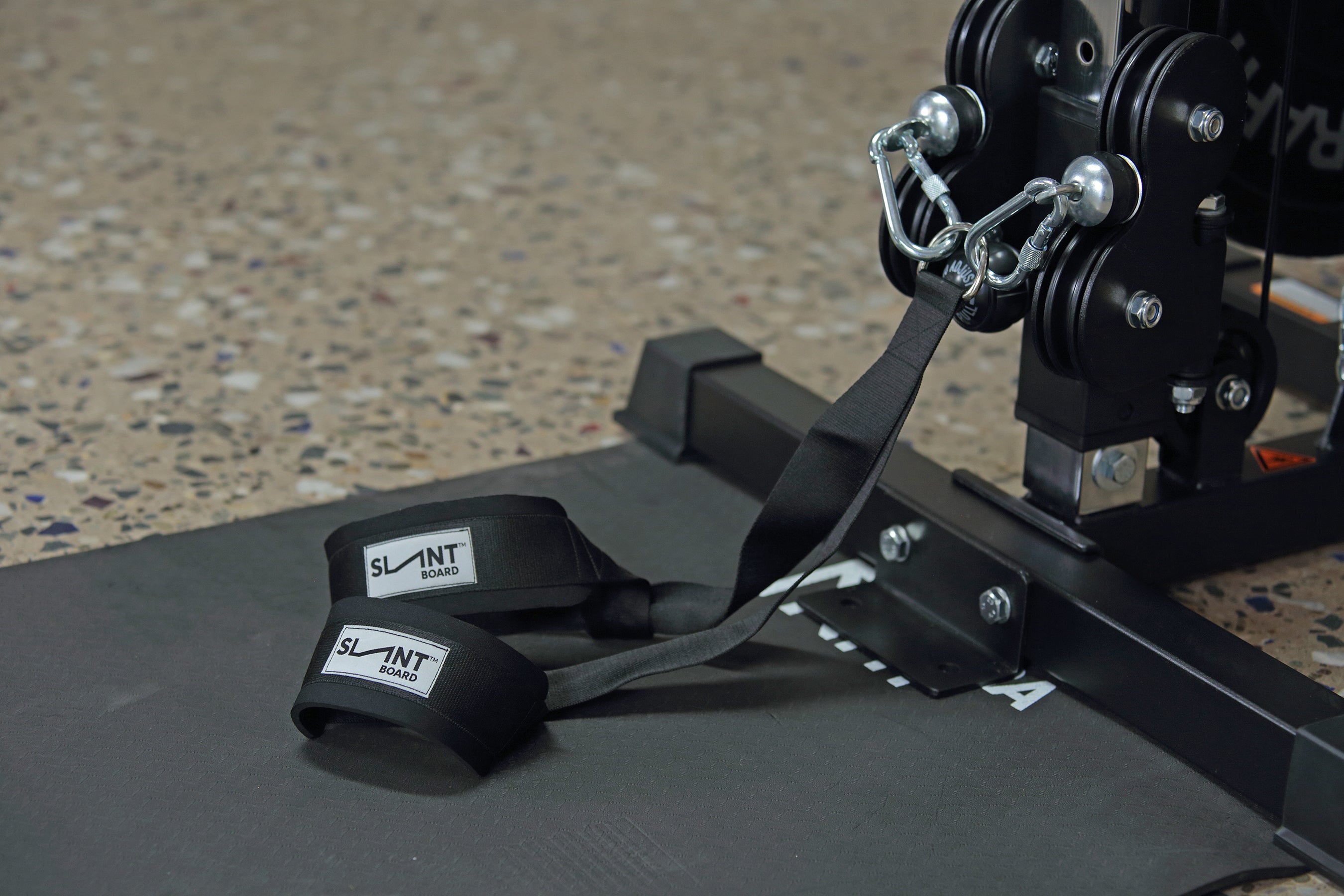 SMALL AND LIGHTWEIGHT
The reverse squat strap is small and lightweight enough for easy transportation. It is also compatible with all cable machines so can be used at any time, anywhere.
Our padded cable attachment is perfect for ab crunches and reverse squat pull-ins. Simply attach the heavy-duty D-ring to your cable machine and our self-tightening design will do the rest. This exercise targets the abs and hip flexors whilst strengthening the knee and ankle joints - making you more athletic. 
Product features include: 
Webbed nylon construction 
Foam padding on the upper foot for comfort 
Self-tightening mechanism to fit any foot size 
Slant Board

™ logo

branding 
This product is commercial grade and exclusive to Slant Board Ltd.