INTRODUCING THE SLED BELT AND STRAP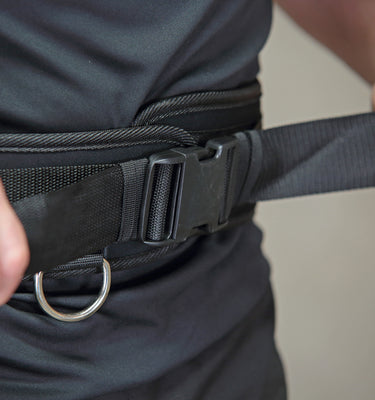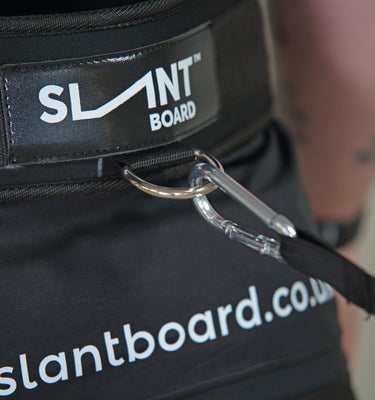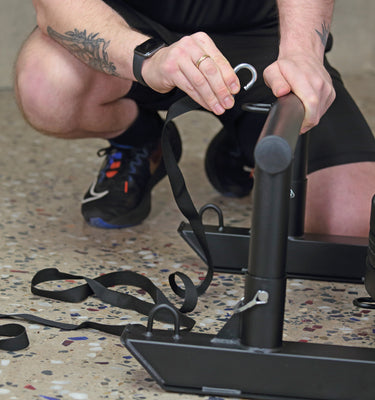 ADJUSTABLE FOR ANY WAIST
The SLED belt features an adjustable buckle, allowing it to be fitted to any waist size
PULL OR DRAG
The SLED belt is a versatile product, allowing you to wear it in various ways to both pull or drag the SLED either forwarder or backwards
SOFT FOAM PADDING
The SLED belt features soft foam padding for optimum user comfort and support
STRAP WITH TWO METAL CLIPS
The SLED strap measures 3m in length and comes with two metal clips for easy attachment to the SLED and belt
The SLED BELT + STRAP will transform your conventional push-and-pull sled workout. SLED workouts are amazing for warm-ups, leg rehabilitation and developing explosive power. By simply attaching a belt to a sled and pulling backwards, you can add an effective movement for reducing knee pain and building leg muscle to your workout. The SLED by Slant Board™ features D-rings for easy harness attachment. 

Product features include: 
BELT
Dimensions: 115cm x 9cm
Features 2 metal D-rings, one on the front and one on the back, to allow for both drag and pull exercises
Manufactured from padded EVA composite/polyester fabric 
Adjustable one-size fits all design
Leather 

Slant Board™ logo
STRAP
Length: 3m

2 x easy to use metal clips supplied for attaching to the BELT and SLED
The SLED HARNESS + STRAP by Slant Board™ is fully commercial grade and exclusive to Slant Board Ltd.